Here is my write up for Import Tech. Lets make this section so much better, and do writeups. If you have something simple you're doing, take some pictures, write it out, for those of us who may not know how, or a noob who wants to know..
Here is my first. Let me know what you think.
There are many ways to do this process, this is just the route i went with it, that worked best for me

First you will need:
Valve Cover
Choice of Paint
Primer
Sand Paper ( 320 grit )
Paint Stripper or Thinner
Masking Tape
Razor Blade
Water Hose
Time
About $30 bucks
Here is what i'll be using. Sorry JT. It is my original VC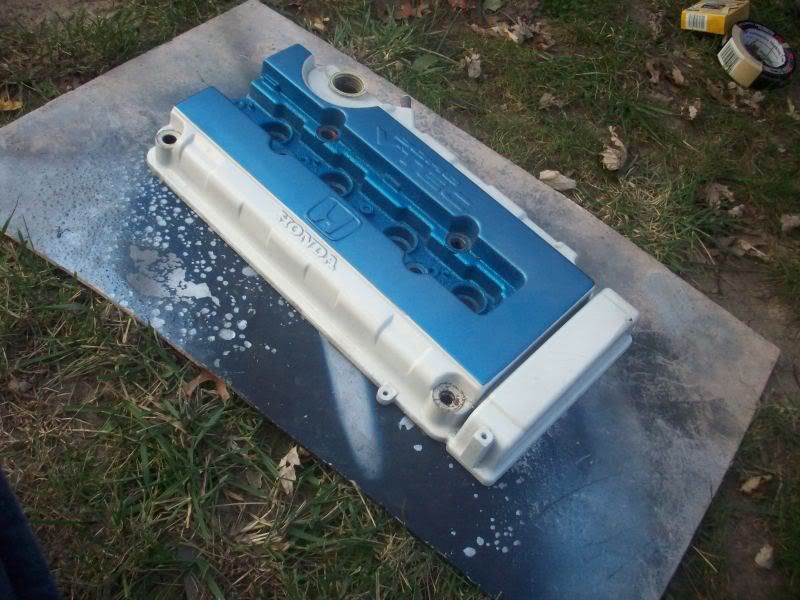 First i took the valve cover, and laid it out in the yard away from anything that can get damaged by the paint stripper fumes, likes cars
I think sprayed a good layer onto the paint. It'll bubble up. Just let sit for 10-15 minutes for it to do its job and loosen the paint up.
After 15 minutes passed, i then turned on the water hose and set the pressure high and sprayed the Valve Cover. If you don't have a lot of paint on it, it should start to peel off quite nicely. If it doesn't, no need to worry. You might repeat this step a few times.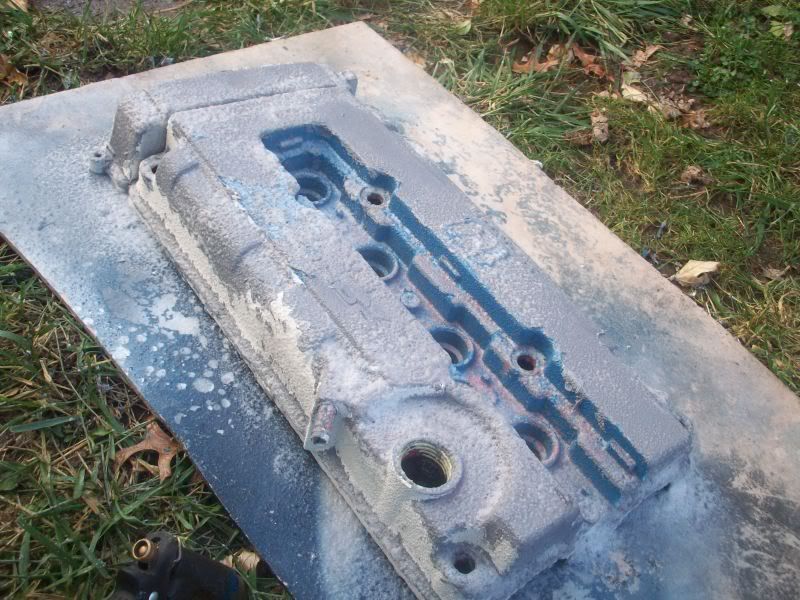 As you can see, it didn't take all the paint off the first time around, so i again, sprayed the paint remover onto the valve cover, also to remove the previous layer of primer.
Again, i let set for 15 minutes. Then i sprayed the valve cover again, removing the rest of the paint off.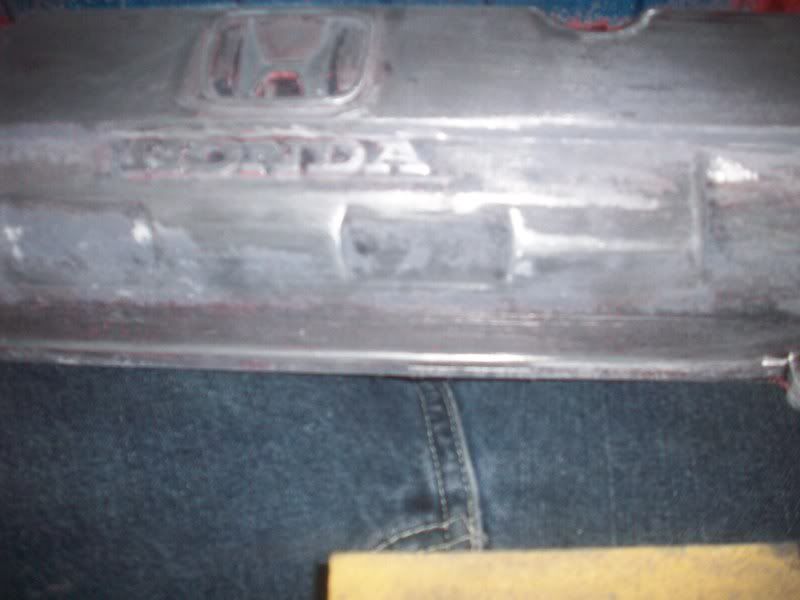 There we go. i left some paint within the spark plug cover area because it was being a bit difficult. Now because i'm using wrinkle paint for the final effect it doesn't mean much to me, but if you are wanting a smooth feel everywhere, i'd recommend working on that area quite extensively.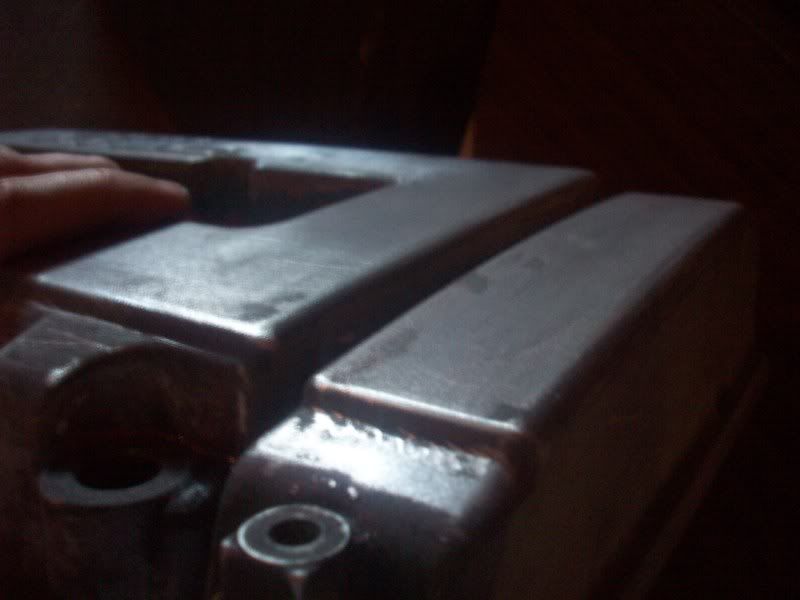 Now for my valve cover, i chose to mask off the letters. You can paint directly onto the letters and either sand it off lightly or take a razor blade to it. I have painted over the letters before and didn't like the look of it, so this time, i decided to mask the lettering off.
During this time i sanded down the surface to make it smooth as possible. If you are using wrinkle paint, again, it won't make much of a difference, but if you'd like a smooth surface, again, work hard on this step. I sanded around the lettering, corners, on the lettering, anywhere i needed too. Each case will be different, so use your best judgement.
Now taking the razor blade i carefully cut around the letters to leave just take on the lettering and on the side of the lettering. It took quite sometime to do this, but it was worth it. Remember, prep work makes the final product so much better.
All masked off.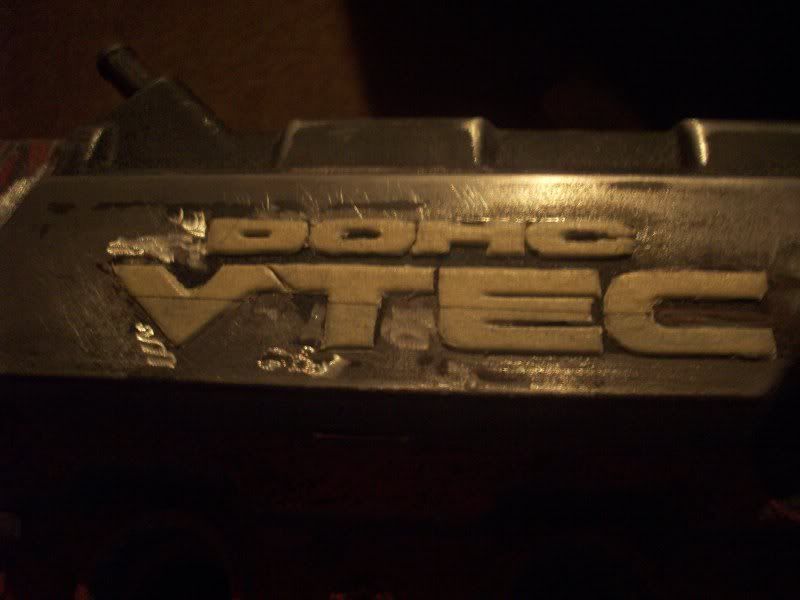 I then took my primer and layed down a nice and even coat to cover everything. Keep the can about 8 inches or so away from the VC so some areas don't get too heavy, or run.
Inspect it well to make sure you didn't miss any area. Let dry for about an hour, or have it in a heated area to quicken the process. After it was completely dry, i took the sand paper again and lightly sanded the surface of the primer to smooth it out a bit. After that, i again, layed one more light coat of primer to dry. Let sit to dry, sand down. and your ready for paint.
I then took my wrinkle paint, and shook it well. Again, about 8 inches away, i sprayed one light coat onto it, and let it sit for about 20 minutes then sprayed one more even coat onto it. It took about an hour and a half to dry. Not completely though, remember that, it isn't finished curing.
Picture sucks.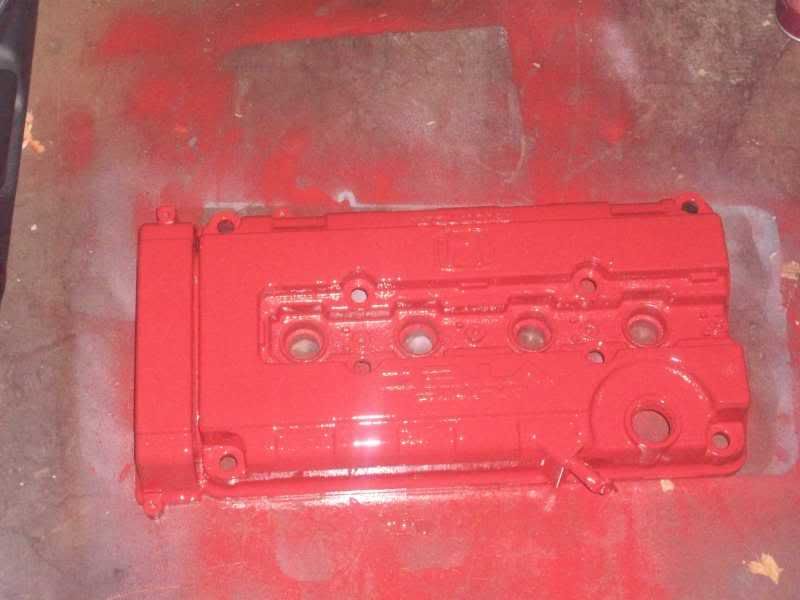 Now i wanted a good wrinkle to my valve cover, nothing too crazy, but something nice and textured. The first layers i layed down on it didn't wrinkle as much as i wanted them too. After the VC was dry, i then, again, sprayed another light coat onto the valve cover to get the spots i missed and add a second layer to it. Again, wait about an hour or so to let dry. Have in a nice heated space for quicker progress. Keep in mind, i still have tape on the lettering.
Now the paint was not completely cured when i removed the tape off the lettering, afraid pulling the tape up off the letters when the paint is fully dry, would damage the paint around it. I took my razor blade again and cut around the lettering. BE VERY CAREFUL otherwise your paint will get ruined or peel off. Use your best judgment if you feel it isn't dry enough. Once you cut around the lettering, use the razor to dig into the top of the tape on the lettering and pull it up slowly.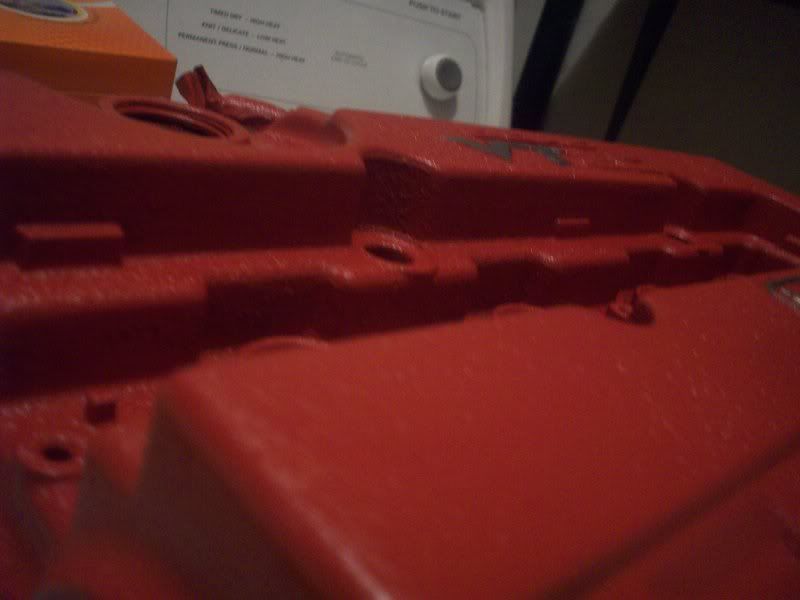 And here, is my final product.
Almost looks OEM haha. I think it came out great! I then let it sit overnight in a warm area to finish curing. I would then let it sit for about a day or so to completely make sure its dry. Don't want to smudge anything.
Comments are welcome.