Possible Leaked Details For THE FLASH Reveal New Intel On The Tone, Villains, And Casting
It's been a while since we've heard anything solid about The Flash but an apparent leak sheds some light on the tone, possible casting additions, and which characters the Scarlet Speedster will battle.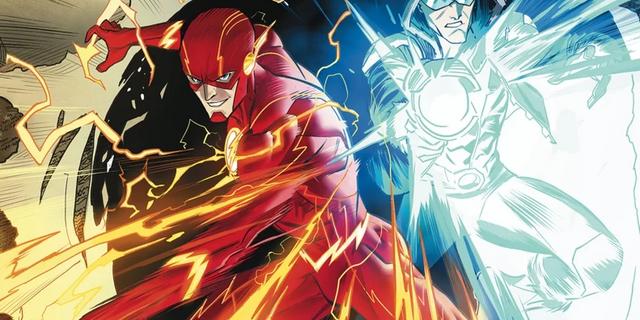 As of right now, the status of the DC Films Universe is very much unclear. While
Aquaman
,
Shazam
, and
Wonder Woman 2
are all on the way, Warner Bros.' slate beyond that remains a mystery, as do plans for movies like
The Batman
,
Birds of Prey
, and
The Flash
. In regards to the latter, though, some new details have popped up on Reddit this week which definitely make for very interesting reading indeed.
It goes without saying that you should take these with a pinch of salt but
this thread
detailing all the times the "DCEU Leaks" board has provided accurate intel definitely means we should give them the benefit of the doubt and there's a lot here for fans of the Scarlet Speedster to sink their teeth into.
From
The Flash
's tone to possible casting ideas for characters like Jay Garrick and Captain Cold, we think you'll enjoy taking a look at this fresh intel, especially as the movie's status has been up in the air for a while now (it was supposed to be released this March originally, remember). So, to take a look at these details and decide whether or not you think they're legit, click on the "View List" button below.
A Comedic Approach With A Simple Story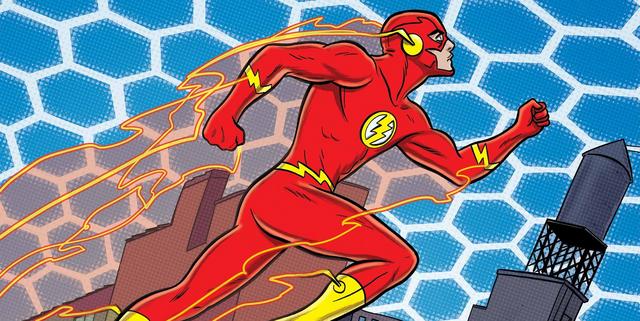 Something which arguably hurt Zack Snyder's DC Comics adaptations is the fact that the likes of
Man of Steel
and
Batman v Superman: Dawn of Justice
were very long and somewhat hard to follow for regular moviegoers. As a result, it's no wonder Warner Bros. felt the need to simplify
Justice League
and that's reportedly what they have in mind for
The Flash
; a story with "lower stakes" than the films above.
With that in mind, don't expect time travel, alternate realities, or an end of the world level threat because John Francis Daley and Jonathan Goldstein's newest draft is reportedly "very comedic" and a straightforward affair which may point to a simpler (blander?) DC Films Universe moving forward.
The Villains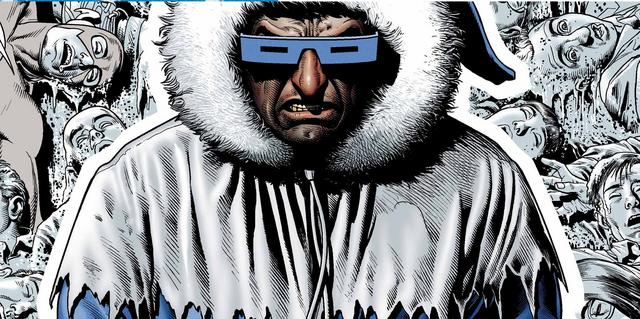 Ideally,
The Flash
would feature an epic battle between the Fastest Man Alive and his arch-nemesis the Reverse-Flash but the first season of the TV show did that pretty much perfectly so it's not really a surprise to learn that this movie may be heading in a slightly different direction than expected.
Apparently, The Rogues - who have never really assembled on the small screen - will be the big bads of this adventure and the roster is made up of Captain Cold, Mirror Master, and Weather Wizard. That's not a particularly big roster but it is one which would work in a two-hour movie and their very different skill sets ensure that the Scarlet Speedster will have his hands full when he goes to war with them.
Jay Garrick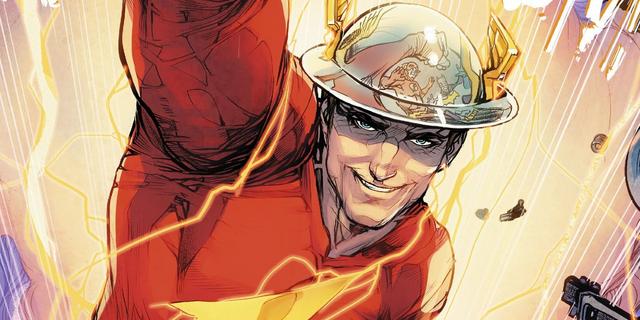 As fun as it's been to see Jay Garrick in The CW's
The Flash
, the character has been somewhat diluted by the fact he's the doppelganger of Barry Allen's father and was originally being impersonated by Zoom. In this movie, it's said that the character will actually be taking on a "mentor role" to the titular hero but there's no word on whether or not he'll end up being a speedster when we meet him here.
My guess would be no because that would be hard to explain and while some fans will no doubt be disappointed seeing him given a generic part in this movie, it could lead to big things down the line.
Iris West And Henry Allen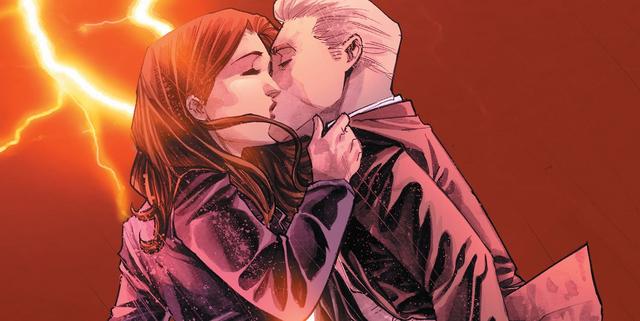 Kiersey Clemons recently revealed that she will return as Iris West in
The Flash
after being cut from
Justice League
and this apparent leak confirms that there are big plans for her in the DC Comics movie.
As was previously reported, Billy Crudup will indeed show up as Henry Allen, a character we were first introduced to in the aforementioned superhero ensemble. He'll presumably remain in prison, though.
Casting The Movie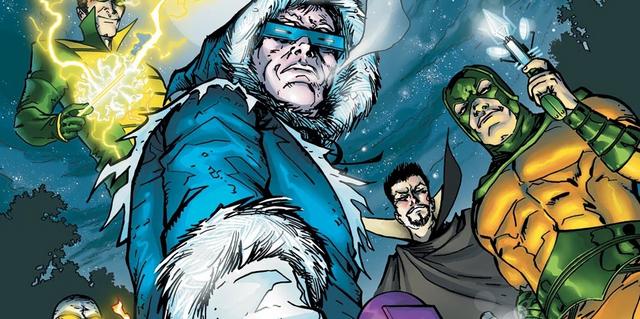 It's obviously still very early days for
The Flash
so the casting process has yet to begin. However, this leaker claims that Warner Bros. is hoping to find an A-Lister along the lines of Brad Pitt or Tom Cruise for Jay Garrick. That doesn't necessarily mean those are the actors the studio is actively looking to enter talks with but it gives us an idea of the type of talent we could see as Barry Allen's mentor.
Apparently, Daley and Goldstein are hoping to find actors with "dramatic and comedic chops" for the Rogues so don't get your hopes up about that group necessarily being the most serious villains ever.
Channing Tatum As Captain Cold?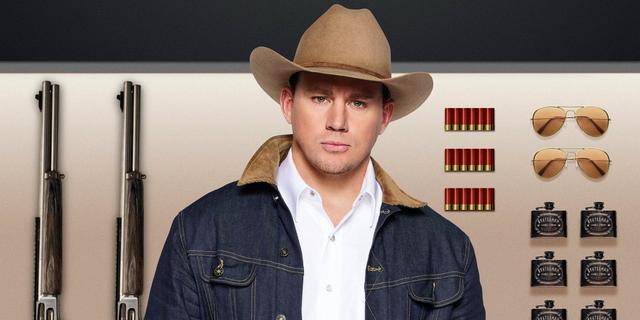 Well, this is...interesting? Apparently,
Gambit
and
22 Jump Street
star Channing Tatum is currently on Warner Bros.' radar to take on the role of Captain Cold. This reportedly stems from the days when Phil Lord and Chris Miller were involved which means this possible casting tidbit makes perfect sense.
There's nothing to say it will happen, of course, and there have been no formal talks with the actor. It's also been quite some time since those two had anything to do with the project so who knows who the current directors envision in that role. Either way, it's pretty hard to imagine a better fit than Tatum!
A Possible Release Date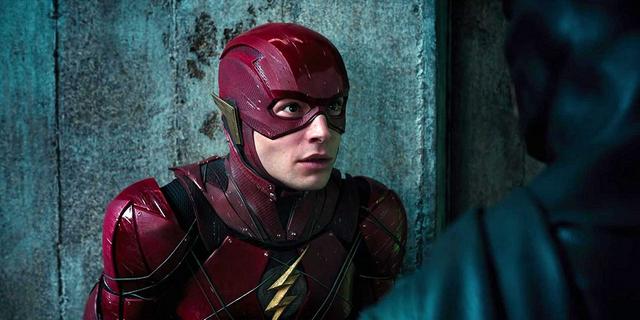 Take this with a pinch of salt but Warner Bros. is said to be eyeing a 2020 release date for
The Flash
(it certainly wouldn't be next year at this stage) and that it could follow the example of
Aquaman
and
Wonder Woman 2
by debuting on November or December. That's a hard time of the year to crack but if the studio chooses widely, the Scarlet Speedster could race straight to the top of the box office.