"The list"
---
***READ THE RULES BEFORE MAKING A CALLOUT****

Rules:

#1- All rules are subject to change. We make the rules, not you.

#2- This is a regular old fashioned 1/4 mile drag race, from a stop NO ROLL RACING, NO EXCEPTIONS.

#3- TO MAKE A CALL OUT, start a thread in the Kills section, title it with the number and name of the person you are calling out, and on which list. ex- "Call out #4 (screen name)", you must callout the spot above you to advance. NO SPOT SKIPPING! To be placed on the list, call out the number 10/last spot.

#4- Call outs: From the time that the call out is made, you have 10 days to complete it. If a call out is made, you have 2 days to respond to it. If you don't respond to it, you forfeit your spot.

#5- If a person has a pending call out, you cannot call them out until that call out has been raced.

#6- No bikes. No exceptions.

#7- A chase is a race. Be prepared to have a flagger, somebody with a flash light or have some way to start the race. If your opponent leaves before he's supposed to, sit where you are, easiest thing you've ever done. If you chase, the outcome is what it is.

#8- In order to get on the list, you need to make a thread calling out the last spot on the list.

#9- Any tire is allowed.

If you have 2 forfeits in a row, you are taken off of the list and can race your way back onto it when you are capable of doing so.

The 10 days is non negotiable. If it doesn't happen in 10 days, the person that doesn't show up, loses.

The spot holder picks out date, time and place, within reason. It must be safe and close by. -and please, just keep it between you, the spotters, and the spot holder, no need to make this a gigantic Fast and Furious style meet-up.

If you lose a race, you must wait 24 hours before you can make another call out. This is to keep people from keeping a spot indefinitely bound up with call outs.

This is a list of street cars, so it will be done on the streets. The only time it is acceptable to be held elsewhere, is if both parties agree.

There has to be 2 spectators per racer. Call it security, call it cheerleaders, I don't care. If you can't get somebody, make a post, people are bound to show up. This is as an attempt to keep it safe with spotters and spectators and a flagger.

Racing: Mark your spots off. If you race somewhere that isn't marked off, a finishing point isn't agreed upon, don't be upset and throw a fit if you don't like the outcome. That's half of the point of having the extra people, so it isn't x's word vs y's. Just remember, cameras never lie.

Once again, this is held on the streets. If your car isn't a street car and doesn't have regular street car equipment, then this isn't for you.

All races for the #1 spot will be a best of 3.

If you're interested, say so. If you're not, we don't care, so keep it to yourself. This is for fun and to promote racing, not drama.

And it shouldn't have to be said, but I'll say it anyway. If you don't fully intend to and aren't prepared to race your car, and/or don't have free time to race, do everybody a favor and don't waste OUR time with getting on the list.
__________________________________________________ __________________________________________________ __________________________________________________ ____________________________________
Standings:



NEW FOR 2015:
__________________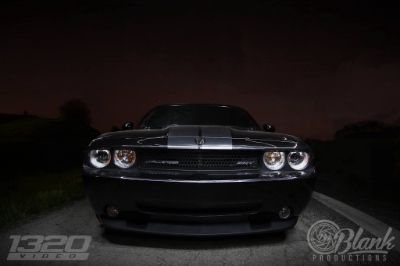 ---
Last edited by Dester223; 2015-02-20 at

03:11 PM

..