So the wife and I added cats number three and four this weekend.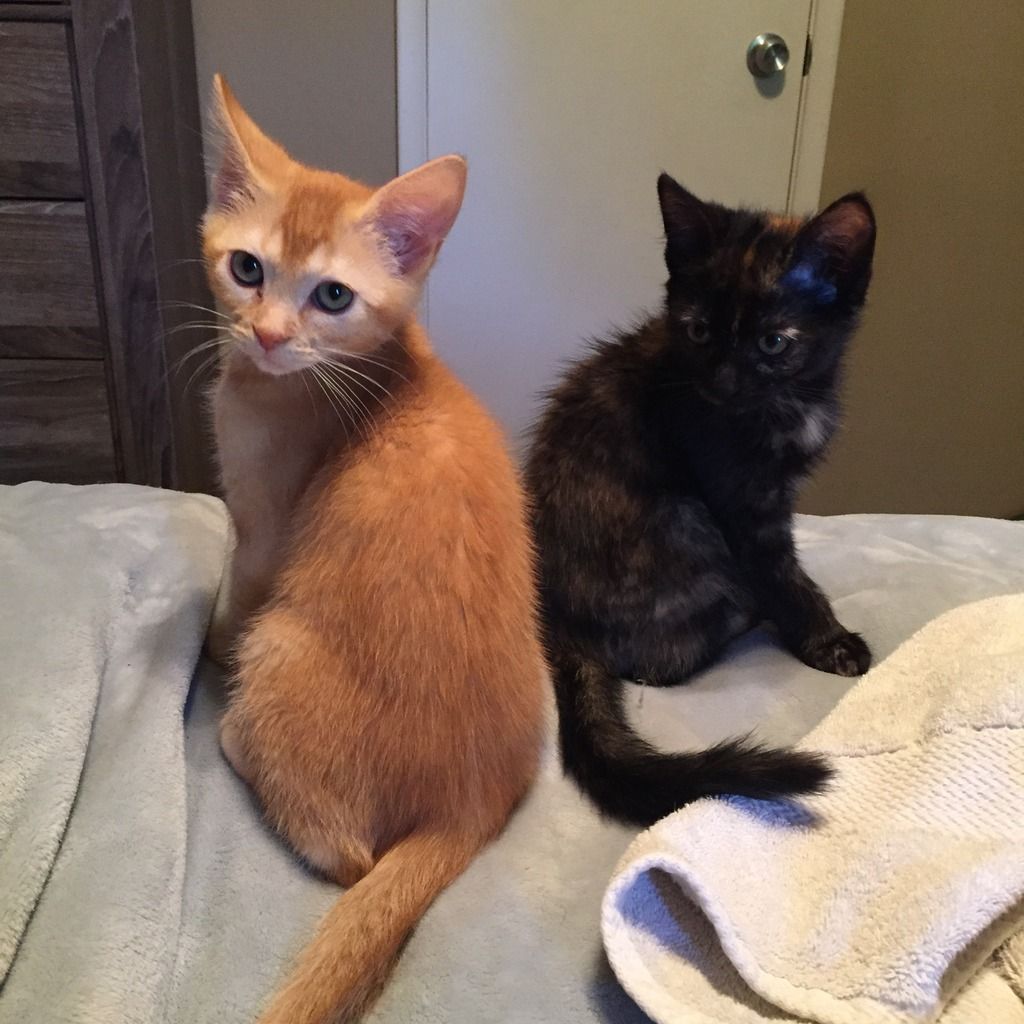 Finn on the left, and Rey on the right will be joining Ellie and Hemsworth.
So, it's time to step up my "cat game". I'm going to build a substantial cat tree. Will probably be around 5 feet wide, 4 feet tall and 18 inches deep. I'll post progress pictures with that while it happens.
I'm wanting to get a self cleaning litter box. Anyone have suggestions? I'm wanting to get one then build an "enclosure" to make it look like a cabinet of some sort. Incorporate air fresheners, etc.
So what badass toys/ accessoriee do you have for your cats?
Sent from my iPhone using Tapatalk