Star Wars Rights Explained: What Disney Does (And Doesn't) Own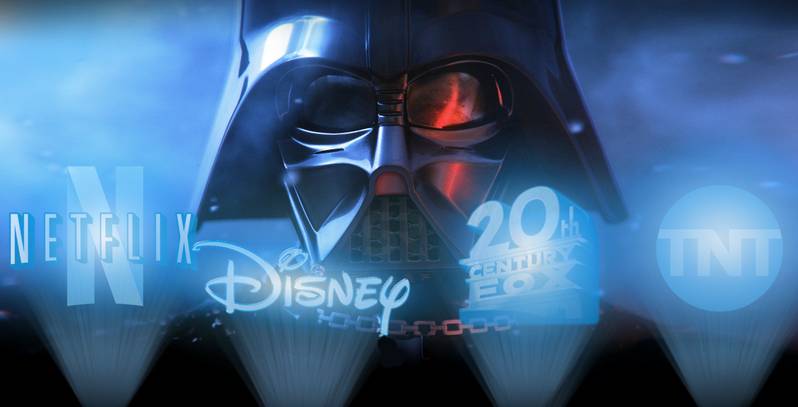 Star Wars has been a part of Disney's ever-expanding media empire for the past several years, but that's not the only company with their hands in the lucrative pie. Ever since Lucasfilm was acquired by the Mouse House in 2012, there have been questions about who owns what. For instance, Paramount still gets a cut of any future Indiana Jones films, despite Disney being the distributor. Film rights can be a complicated issue, and are rarely as simple as they appear to be at first glance.
The galaxy far, far away is no different, of course, and that's why we're here to help. In this space, we'll detail not only the theatrical and home distribution of the movies, but also the television rights - which have popped up in the news recently as Disney prepares to launch their own streaming service.
-
Star Wars Movie Distribution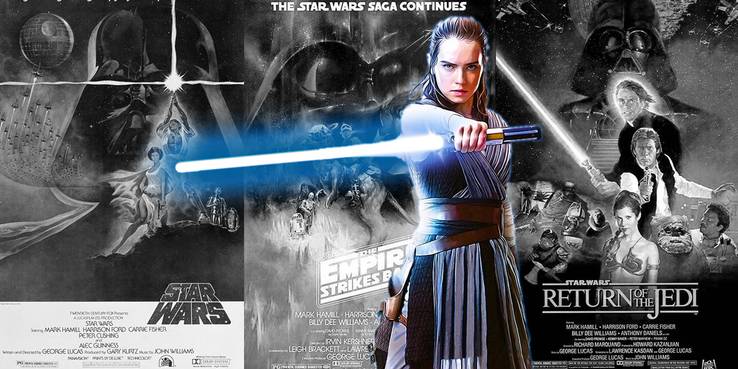 George Lucas was a maverick filmmaker who longed to work outside the studio system, so he independently produced his movies and looked for a distributor. Fox was the only studio willing to take a chance on Star Wars, a decision that handsomely paid off for several years. The first six installments of the live-action film series were released under their umbrella, raking copious amounts of cash via box office runs and home media releases, including multiple special edition releases on various platforms. Many people celebrated Disney's purchase of Lucasfilm, but Fox was surely sad to see Star Wars go elsewhere.
However, the transaction didn't immediately move over all Star Wars rights to Disney. While the Mouse House obviously owns everything post-merger (beginning with The Force Awakens), they still have to wait to get their hands on most of the pre-Disney catalog. Fox owns the rights to The Empire Strikes Back, Return of the Jedi, and the entire prequel trilogy until May 2020. Because they were partners with Lucas on the seminal 1977 original, they will own A New Hope in perpetuity, which would make it somewhat difficult for Disney to release the inevitable "complete Skywalker saga" Blu-ray collection after Episode IX comes out. Of course, there's a development making plenty of headlines that will change all that in the near future.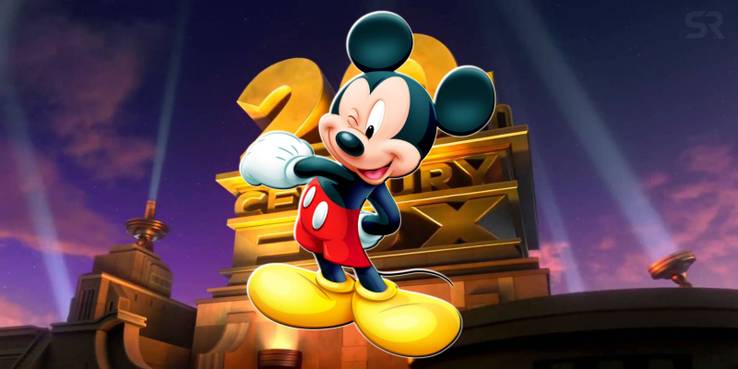 Disney, of course, is in the process of acquiring Fox's entertainment properties, after shareholders agreed to the groundbreaking merger. In the wake of this news, most of the discussion has been in regards to the integration of the X-Men and Fantastic Four into the Marvel Cinematic Universe, but the deal has ramifications for Star Wars as well. With Disney buying Fox, it means they'll secure those precious New Hope rights and own all of the Star Wars movies. This may not exactly be what people had in mind when they said Disney and Fox needed to come to an agreement to settle the New Hope rights, but it'll get the job done.
What this doesn't do, however, is change anything concerning the much-theorized (but never official) release of the unaltered original trilogy on Blu-ray. That is Lucasfilm's call to make, and there are no signs to indicate they're going to change their stance on that matter. The 2011 versions (and all the alterations that came with them) are considered official franchise canon, and Kathleen Kennedy is of the mind to leave Lucas' films alone while she concentrates on building Star Wars' future. Perhaps one day this will change, but for now audiences will have to make do with what's available. Disney would happily rake in the revenue such a box set would bring in, though they're certainly in good shape with the new movies they're releasing.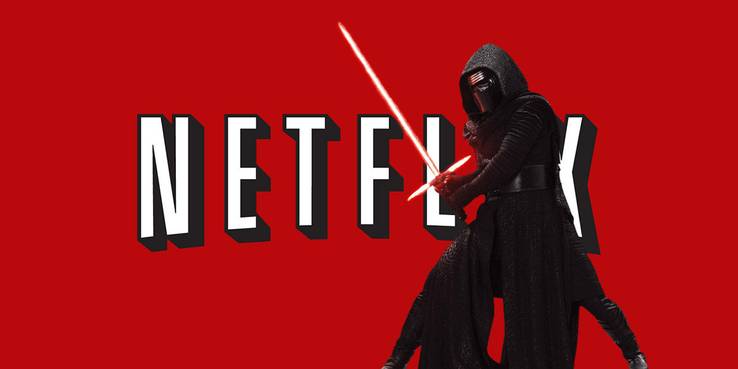 Star Wars Movie Television Rights
A lot of fans own their own copies of the movies in their Blu-ray collections, but television networks are keen on acquiring the broadcast rights for the popular franchise. In the case of the first six Star Wars movies, those are currently owned by Turner, meaning they can air on TNT and TBS. The deal runs until 2024, which explains why Disney was looking to acquire the rights from Turner. However, it isn't going to be easy. Per the reports, Turner wants significant compensation, including money and programming. Discussions between the two parties haven't gone far, and it remains to be seen if anything becomes of this.
The post-merger Star Wars films were not part of Lucasfilm's deal with Turner, and instead are on Netflix as part of the Mouse House's arrangement with the streaming giant that went into effect beginning with 2016 theatrical releases. As of this writing, both Rogue One and The Last Jedi are available for viewing. Since all Disney-era Star Wars films are part of this, it stands reason to believe Solo will hit Netflix at some point, perhaps after it hits digital and Blu-ray this fall. However, this practice is coming to an end very soon.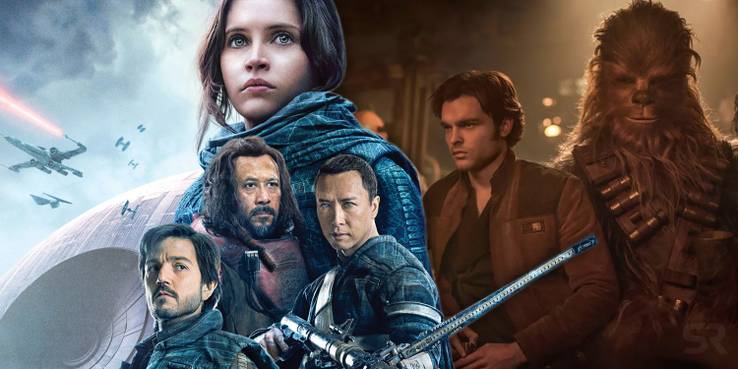 Disney is in the process of launching their own streaming service, which will include original movies and TV shows, like Jon Favreau's Star Wars series. Of course, the studio will also pull from their extensive vault of popular titles to populate the service's library, but there will be a shortage on Star Wars content in the beginning. Bob Iger has confirmed no Star Wars movie released prior to 2019 will be included at launch, and they'll be clear about that in marketing. This means J.J. Abrams' Episode IX (which should be available on home media in spring 2020) should be the first entry from the franchise on it. From the sound of things, all subsequent Star Wars films (Rian Johnson's trilogy, David Benioff & D.B. Weiss' series) will follow suit and only be available on Disney streaming.
The Disney/Netflix deal (covering theatrical releases up to 201
runs through the end of 2019, and Disney obviously has no plans to renew it. In all likelihood, all of their Star Wars films will make the jump to their streaming service after that. Disney streaming should become a one-stop shop not just for Lucasfilm, but other subsidiaries like Pixar and Marvel. This is a big blow to Netflix, who barely had an opportunity to reap the benefits of their Disney deal before it expired. Disney's service isn't meant to be a Netflix killer, though there's no denying it limits the latter's appeal. Netflix has their own fan-favorite programming that'll keep subscribers happy, but some may choose to just ride with Disney.
-
There will come a point in time when Disney has the entirety of the Star Wars series to themselves, but for now, they have to share with other parties. The current situation isn't all that complex, though fans do need to be mindful of who has their hands in what jar when discussing the franchise. Hopefully, things are clearer now for people who were uncertain or curious about learning more.